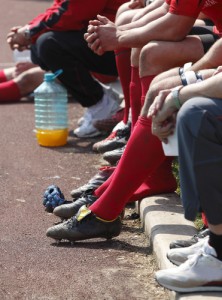 Athletic competition can not only promote an active lifestyle, but also provide heart-pounding excitement. There are few things as thrilling as hitting a home run, making a three-point shot or catching a touchdown pass. Unfortunately, along with the glory of sports comes the danger. Learn more about treating a broken nose. Injuries among athletes are common. Nasal bones are the most frequently fractured facial bones due to their prominence and central location, and are the third most common type of bone fracture in general, after fractures of the wrists and collarbone. Although not usually life-threatening by itself, a fractured nose may lead to difficulty breathing as well as facial disfigurement.
The most common complication of nasal fracture is septal hematoma. A septal hematoma is a bruise or bleeding in the septum — the part of the nose that separates the two nostrils. This is more common in children as their septums are thicker and have a more flexible lining covering the area. While nasal injuries can be difficult to prevent (see more here), use the following steps as a guide to properly treating a broken nose:
Do not try to straighten a broken nose
Apply cold compresses to the nose to reduce swelling. If possible, the patient should hold the compress so that there isn't too much pressure on the nose
Have the nasal injury evaluated by a medical professional immediately. Because of the amount of blood and swelling usually associated with a nasal fracture, a physician needs to determine whether or not there is a septal hematoma or other complications.
Historically, severe facial trauma often resulted in cosmetic and functional defects. Advances in maxillofacial surgery have made permanent disfigurement from nasal fractures a thing of the past.
You don't have to be sidelined by a nasal injury, give us a call to get the help you need.  Don't forget to wear protective headgear while playing contact sports or riding bicycles and skateboards. As Julia Roberts once said, "Your face tells a story, and it shouldn't be the story about your drive to the doctor's office."
Similar Posts: